Offering effective and affordable treatments
for a wide range of common health concerns.
In your sessions with me, you have the unique opportunity to have continuity of care from the same practitioner providing multiple healing modalities. I am a FL licensed Acupuncture Physician (AP4164) and nationally board certified Diplomate of Acupuncture & Oriental Medicine. I have 15+ years clinical experience in Acupuncture and Oriental Medicine and 23+ years of therapeutic massage and bodywork experience. Located in central St. Petersburg, FL, I offer effective and affordable treatments using acupuncture, massage, herbs, food as medicine, meditation & lifestyle counseling to address your specific needs, preferences and health care goals.

"Take care of your body. It's the only place you have to live". - Jim Rohn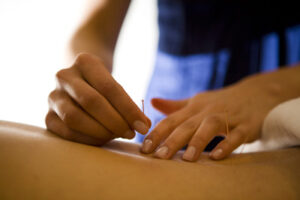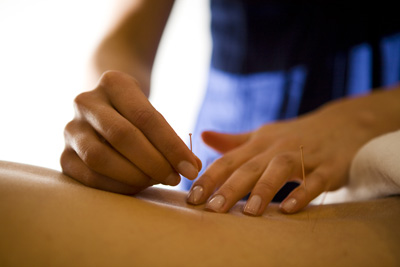 Acupuncture & Massage are effective, low risk options to help resolve many common health issues.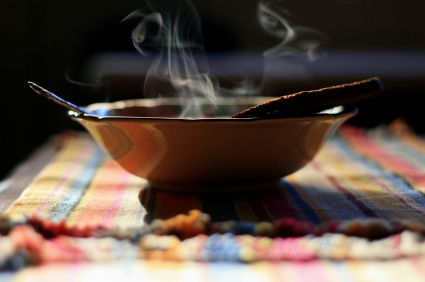 Herbs & Food are powerful self healing tools at your disposal each and every day.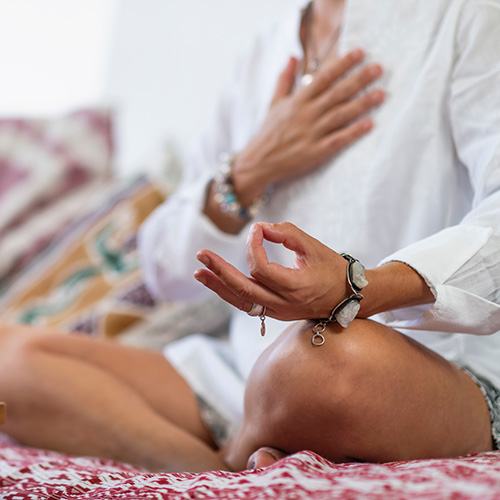 Meditation and a healthy lifestyle are the highest medicine.

I've had MS since 2002 and have been getting acupuncture since 2004. I've been treated by many practitioners, until I found Tennyson. Where many practitioners take a clinical approach to both acupuncture and massage, Tennyson uses a holistic approach, treating me as a person and not just my specific ailments. She has a masterful sense of how best to treat me, be it through acupuncture, massage, Thai massage or food coaching. She's very consultative, asking lots of questions and listening to my concerns. Without Tennyson's treatments, I believe I would need to take 5-10 more medications than I currently do and know I wouldn't have the same level of energy. Even with a chronic condition like MS, I can feel immediate relief after a treatment by Tennyson. She is also very mindful of my stress level and the things going on in my life that impact my health and energy.
When I started working with Tennyson, I was in severe pain every day. Muscles in my lower back were hard and unyielding. I was stiff after sitting. I had tried a range of remedies with some improvement, but I was not satisfied. I started with acupuncture and added Thai massage after about three months. Acupuncture released my hard muscles, and Thai massage helped limber me up so I am rarely stiff after sitting. I have experienced vast improvement. I have many days with no pain at all. The therapy is so rewarding, I always want more. Tennyson is easy to talk to and quickly evaluates what is going on with my body. I love my sessions with her.
I have worked with many acupuncturists over the years but Tennyson is someone special. Not only are her clinical skills exceptional, but I believe she is also a natural healer. She first treated me for a sinus infection several months ago. I don't remember ever having been that sick. Tennyson listened carefully to all of my concerns then treated me for the sinus infection as well as the insomnia that went with it. In addition to acupuncture, Tennyson also took the time to talk with me about the importance of rest, and the right foods to eat to help my body heal. I can honestly say that visit was the turning point in my illness. Since then I have seen her for other concerns and always with the same wonderful results. As a nurse practitioner I am always looking for alternative ways to treat my patient's concerns. After experiencing the magic Tennyson worked on me, I now make referrals to her with the highest confidence.
I have suffered from back pain on and off for years originating from a herniated disc injury that I sustained in 2011. I have tried many different traditional medicine techniques including physical therapy and epidural steroid injections, and acupuncture is the only thing that has caused a noticeable reduction in my pain level. I would highly recommend acupuncture to anyone seeking any type of pain relief, it has done wonders for me and Tennyson provides a calm and professional atmosphere at a very reasonable price.
I began seeing Tennyson for chronic neck and shoulder pain after many years of physical therapy that yielded only temporary results. Through a combination of table massage, Thai massage, acupuncture, and positive energy, my pain management has steadily improved over the last two years. My sleep has improved, as has my overall feeling of well-being. I would recommend Tennyson without reservation to anyone in search of a positive experience in acupuncture and massage!
I have been a client of Ms Towl's healing arts practice for over two years. I have had over fifty appointments and can easily state that I plan on having many more. I have been an active participant in my health for much of my adult life and as a result have experienced a variety of therapeutic massages with many of them leaving me with a feeling of disappointment after a session. Ms Towl not only is accomplished in various types of massage but also quite proficient as an acupuncturist. In summary, Ms. Towl brings many years to her healing arts practice. She is dedicated to her profession. She is an extraordinarily competent and professional.
If you're looking for a more holistic approach to your massage therapy, then look no further. I've been going to Tennyson for almost 9 months and have done a variety of therapies and I'm a much healthier person. I've had regular table massage, Japanese and Chinese acupuncture and Thai (floor) massage, from Tennyson. The other big thing that Tennyson does is talk about how integral healthy eating habits are to your wellbeing. She's not all preachy. She's very realistic and understanding with the fact that we are human and will eat and do things to our body that aren't good. She is very whole foods based, not a fanatic of any certain diet. She understands the value of a plant based diet, but knows a good steak is awesome. Again, realistic. One of the big things she teaches is understanding the consequences of those actions. For example, if you tend to get a dampness due to eating dairy, then you might try cutting back. BUT, if you choose to eat a large amount of dairy, at least you'll know why you're not 100%. It's the tools of understanding that are valuable. She has a wonderful, caring nature and is truly a great person to help you with your body and mind.